More Airships Take to the Skies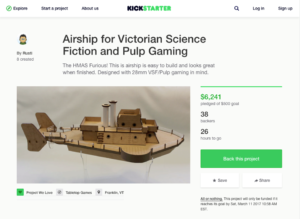 Crossover Miniatures has been busy with it's latest airship project, the Airship for Victorian Science Fiction and Pulp Gaming.  It's been a great success and I'll be busy cutting the ships until June.
It's also caused me to re-imagine the MDF bases I've created for all the ships I make and now I'm converting them all to acrylic.
We'll move on to something completely different for the next project I think.  If there is something you want to see, don' be afraid to send me a note through the contact form.