Our Kickstarter Was a Success!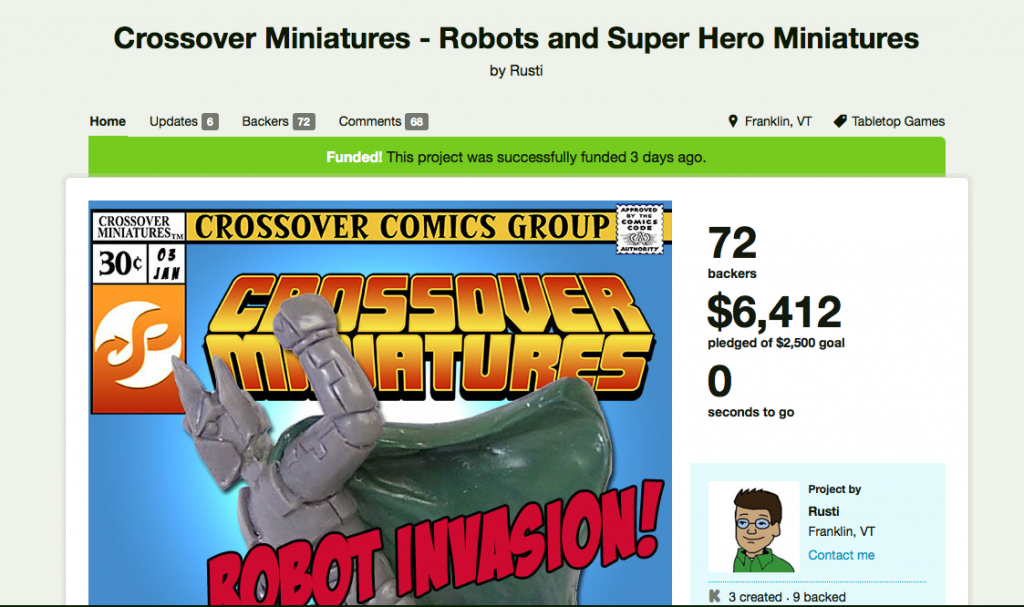 I'd like to publicly thank everyone involved in the recent Kickstarter.  We took a chance and produced more miniatures than we ever have before!  A whopping 10 unique Heroes/Villains and 23 unique Minion poses.  This resulted in our largest Kickstarter in terms of funds raised and backers involved.
The Kickstarter backers should start to receive their rewards before too much longer, and once they have all been mailed we'll start to release our models in the store.  If you'd like to know when the new releases hit the store, sign up below to be notified by email!